It was, as planned, a wonderfully quiet, lazy and offline weekend . . . was never out of 'flop' clothes the entire time!  Yaayyy!!
My Chillow 'Sweet Relief' arrived and has so far helped considerably with my sleeping problems.  There are still sleep problems, but I'm working on them and the Chillow makes the rest of them bearable 😉    And, sleeping better meant that I could enjoy the weekend and not spend the majority of it trying to stay awake until bedtime, lol.
There were 3 new additions to the library – the first of which is what I'm reading at the moment.  At a little less than halfway through, I can say that there is a wealth of 'handed down' type information; some quite usable and I'm looking forward to giving them a try, a few others quite questionable and while they make for interesting reading, I would never . . . .
On the reading front, I finished the book I was reading before starting on Aunt Epp, and there were quite a few magazines and newspapers read too.  I DID get to those hock bones that have been on the 'to do' list for ages.  I dug them all out of the freezer, there were 7 in all, and to those I added some bendy carrots and parsnips, celery, a whole onion sliced up, a bulb of garlic (small & homegrown) smashed, some homegrown rosemary and 2 vegetable stock cubes dissolved in water and then more water added to almost cover the ingredients.
The pan was brought to a boil and then turned completely down and left to simmer on the hob all day long.  After about 2 hours the aroma was simply glorious.  Then as with cooking beef broth from last week, I strained the broth through a sieve and was left with this. Covered and left in the fridge overnight, it had the customary layer of 'fat' covering it when it was brought out on to the counter the next day.  This was scraped off and the underlying bit was a thick wobbly jelly, the same as the beef, only lighter in colour.  The jelly has gone into 5 freezer bags and is now safely stored out in the freezer.  With the next hock I'm hoping to use a portion of the meat for split pea soup.  If I remember!
Below is part of Sunday's dinner.
I do love to cook a chicken this way, in a slow cooker.  You don't exactly get the wonderful crispy skin that you do if it's cooked in the oven, but it is always so very moist and there is no fuss of having to check it.  It was put in the slow cooker on low about 10pm Saturday night and although ready to eat much earlier, I didn't turn it off until almost 12 the next day and it wasn't overcooked in the slightest.  As with most meats used in the slow cooker, just remember to use VERY LITTLE liquid – unless it is a very lean cut – or else you'll be boiling it more than roasting it.  🙂
So, add in a bit of telly here and there, some of it the rubbish kind that you only watch on a weekend like this, and a takeaway pizza and you pretty much have my lazy weekend.  Hope yours was as good, and if not have yourself a lazy (can you manage offline too?) weekend soon . . . it does a body and mind good.
Why Juicing is so good for health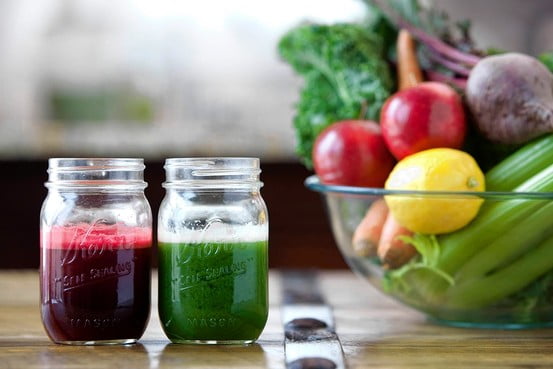 Juicing offers many life-enhancing health benefits including a faster, more efficient way to absorb immune boosting nutrients naturally found in fruits and vegetables. You may not need a juicing machine to make juice. This is important because most of us have impaired digestion as a result of making less-than-optimal food choices over many years. However, beware claims that juicing is the only way to stay healthy, that you should avoid solid foods, or that juicing is a substitution for a medical diagnosis or treatment. It provides a way to access digestive enzymes typically locked away in the fiber matrix of whole fruits and vegetables.
You can use a blender for most whole fruits or vegetables to keep the fiber.
This limits your body's ability to absorb all the nutrients from the vegetables.
There's not much research out there that proves that juicing is healthier than eating the whole fruits and vegetables; however, juicing does makes them easier to consume on a regular basis.
Most commercial juices are processed and lacking in nutrition while freshly juiced fruits and vegetables are loaded with an abundance of vitamins, minerals and phytonutrients.
Add water if it becomes too thick, Villacorta says.
Juicing will help to "pre-digest" them for you, so you will receive most of the nutrition, rather than having it go down the toilet.
Certain vitamins are more easily absorbed as juice, like vitamin C and Bs, while others, like vitamin A, E, K are best taken through the full digestion process, says Cohn. We think it's best to drink our juices the same day they are pressed. You'll want to remove seeds and rinds, and some skins. And while a lot of people, including celebrities, rely on juicing for weight loss or better health, the truth is it doesn't work. And some vegetables, such as tomatoes, actually provide more nutritional value when cooked. As soon as any juice meets the air it begins to oxidize, compromising its nutritional value. Juicing makes this possible because this process involves extracting juice and leaving off the pulp which takes digestion off the equation and introduces nutrients directly to the blood stream. Short-term diets, like juice cleanses, often don't address long-term weight loss issues and according to a study by Harvard University, eating whole fruits like apples and blueberries are better for you than only drinking fruit juices. When you sleep, your body is recharging itself.
However, storing our full juices in the refrigerator in a tightly sealed glass jar slows this process. And since you're drinking rather than eating, you're able to take in more vegetables thus absorbing more nutrients without stuffing yourself too much with a lot of fiber. And by good stuff we mean vitamins and enzymes that can get lost or destroyed by commercial juicing methods. Before processed food was invented, this was no problem. The best time to drink juice is on an empty stomach or at least an hour before eating a meal.
Juicing provides a sort of novelty, and makes getting your recommended daily intake of fruits and vegetables so much easier. If your juice is pasteurized, that process brings all the ingredients to a very high temperature for a short time, it then gets immediately cooled down, and along the way certain chemicals are applied to these ingredients to ensure harmful bacteria does not form during packaging. But in today's world of nutritionally bankcrupt food, this doesn't happen like it's meant to. This maximizes the amount of nutrients absorbed into the body. If you had to chew up a few stalks of celery and eat them with pile of spinach and then eat an apple, it would be quite daunting.
Unfortunately, that means that any good bacteria also gets zapped out of your juice at the same time. Rather than recharging, the body has to focus on digestion and squeezing whatever vitamins it can find out. Of course, fresh pressed juice is still loaded with health benefits even if you can't drink it during the recommended window. But a green smoothie made from juicing those same ingredients can be drunk in a few minutes. By juicing (and by eating raw food in general) you hand the power of sleep back over to your body. Some juicing proponents say that juicing is better for you than is eating whole fruits and vegetables because your body can absorb the nutrients better and it gives your digestive system a rest from working on fiber. Rather than digesting food, your body can get back to sleeping which means a smoother and more restful night. They say that juicing can reduce your risk of cancer, boost your immune system, help remove toxins from your body, aid digestion and help you lose weight.
A quality Juicer is a must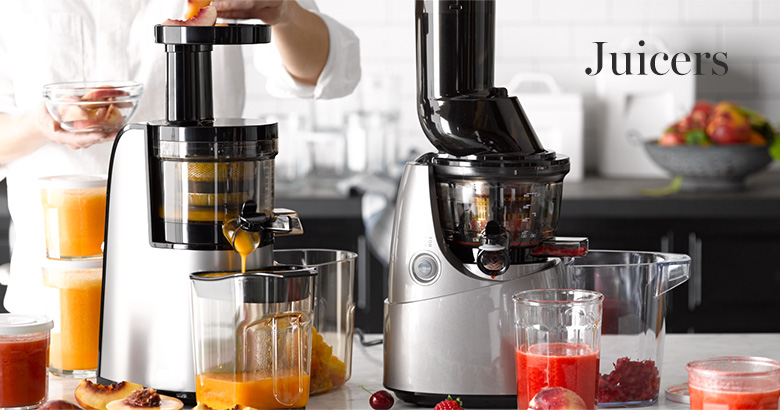 As I have discussed above the benefits of juicer, I should also tell you without a good juicer You won't be able to get all the nutrients in the juice. A slow or masticating juicer is good choice if you want the best quality juice, it retains all the nutrient values of the juice. So if you are looking for the top juicer in India, then go for the masticating juicer. These juicers are little expensive compare to centrifugal juicer, but they are worth the price. If you cannot afford the masticating juicer, then buy juicer from top brands. Most cheap juicer does not last long and they are too difficult to clean.
Do you prefer a bracing elixir of leafy greens or a sweet and tropical mix of pineapple and orange? If you're picturing beetroot juice splattered on your ceiling and apple pulp clogging your sink, we can understand your fears! These machines operate via a masticating (chewing) or cold press method to produce a superior juice to their centrifugal counterparts. Capacity: you can expect the pulp container to hold up to 2 litres, with a lower capacity for the juice collection jug. The type of juicer you choose largely depends on what you like to drink.
Some juicers can be a real hassle to clean – some even leak and spray juice everywhere.
In contrast to the rough extraction and high speeds of centrifugal juicers, cold press juicers operate at lower speeds and gently compress fruit and vegetables to 'squeeze' out their juice.
Stated capacities refer to 'total' container capacity, though the working capacity will be marginally smaller.
In our testing, there was the same amount of prep work for both types.
Read our buying tips below to avoid getting yourself into a right old mess.
While more costly, their slower and more thorough extraction rates produce a higher-quality juice, and more of it.
Power: juicers tend to be more powerful than regular blenders or smoothie makers, ranging from around 550 watts to 700 watts.
Auger-style juicers, sometimes referred to as masticating or cold-press juicers, crush and mash the produce. In general, a more powerful motor will tackle harder foods or ice cubes. Single gear or single auger is the least expensive type of masticating juicer but it doesn't really hold up for long. Feeder chute: designed to allow you to safely feed fruit and vegetables into the juicer. They're typically more expensive, and can also take some getting used to as the augers can jam when grinding tough fruits and veggies. Hand mixers or lower powered blenders start at around 200 watts, while high-performance blenders (the kind used by professionals) top out around 2,000 watts (or 2 horsepower). Keep in mind that if you try to crush hard foods in an under-powered unit, you may burn out the motor. Expect no more than two years service period. If you're a hardcore raw foodie who wants to invest in a killer machine and you have some extra time on your hands, you might go full tilt with a twin-gear juicer. Continue reading "After a long weekend – Juicing Benefits and Top Juicers" →